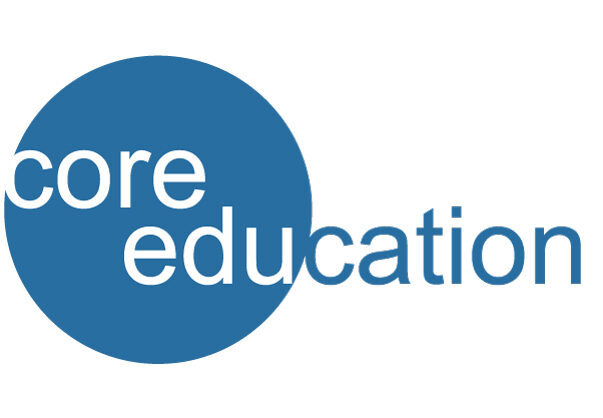 CHRISTIAN
EDUCATION
SERVICES
Core Education Announces New Operating Agreement, Expands Network with Affiliate Member
ALEXANDRIA, Va., March 14, 2023 – Core Education Services, a public benefit corporation on a mission to futureproof small and mid-sized colleges and universities, today announced, it has signed an operating agreement with Christian Education Services (CES) (www.ceserv.org) to help faith-based institutions transform their business model. The agreement allows Core and CES to jointly provide shared services via a unique supporting service partnership with Christian colleges and universities.
CES serves as a knowledge and advisory resource connecting private Christian colleges and universities with shared administrative and operational services. Through the CES operating agreement, Core will provide partner institutions with comprehensive shared services in financial planning, capital strategies, technology stabilization and modernization, operational effectiveness, digital student acquisition, institutional research, workforce development, and academic program services.
Small and mid-sized higher education institutions lack the economies of scale in operations, technologies, and human resources to compete effectively in today's higher education marketplace. According to a 2022 NACUBO study, higher education institutions face the following top business challenges: supporting and maintaining the workforce, providing secure modern technology infrastructure, navigating resource constraints, managing an uncertain economic climate, and meeting students' evolving needs.
The Core/CES team operating partnership model enables an integrated approach, assisting institutions develop and implement a sustainable pathway to success and prosperity. Member institutions maintain their independence – though they must meet specific financial and leadership criteria to leverage Core's supporting service solutions.
"Faith-based institutions have been the bedrock of American higher education and integral to our economy and local communities," said Executive Chairman of Core Education Rick Beyer. "Small and mid-sized institutions are also disproportionately impacted by the systemic issues facing higher education. Our objective at Core is to be an advocate for smaller Christian institutions seeking to transform their business model."
"We applaud the Core/CES operating partnership and the focus to help Christian higher education" said President of Council of Christian Colleges and Universities (CCCU) Shirley Hoogstra. "The innovative approach to shared services will allow institutions an alternative pathway to consider for long-term prosperity."
Anderson University becomes the newest member of the Core Affiliate Network
Through the CES operating agreement, the newest member of The Core Affiliate Network™ is Anderson University in Anderson, Indiana. Anderson University is a top-ranked private Christian university with over 60 undergraduate majors offered. Through the operating agreement Anderson University will benefit from Core's campus-based services, capital strategy, technology support, and operational guidance.
Core's collective network now stands at twelve institutions with a combined system budget of $600 million. Using Core's economies of scale, participating institutions have access to resources for operational execution that would otherwise be inaccessible.
"The Core/CES partnership has brought us innovative ideas and opportunities to implement a dynamic new plan and transform our business model," said President of Anderson University John Pistole. "The board of trustees and administration have been working closely with Core/CES leadership on transforming our approach to higher education and providing value in distinctive, compelling, and relevant ways. The level of expertise and resources that we have today would otherwise not be accessible had we attempted to transform on our own."
"The operating partnership with Core Education allows CES to introduce state-of-the-art infrastructure and management resources to Christian institutions who are typically members of the Council of Christian Colleges and Universities (CCCU) or the Association for Biblical Higher Education (ABHE)," said Executive Chairman of CES David Wright. "We walk through the exploration and implementation processes with our partner institutions, enabling them to move toward long-term institutional success."
About Core Education Services, PBC
Core Education is a public benefit corporation with a mission to help small and mid-sized institutions transform their business model. By creating a culture of prosperity, Core leverages its economies of scale to achieve operational effectiveness, technological efficiency, and market expansion implemented through innovative shared services. For more information, please visit www.core.edu.