Institutional Prosperity Within Reach
Core Education partners with nonprofit colleges and universities to transform the business model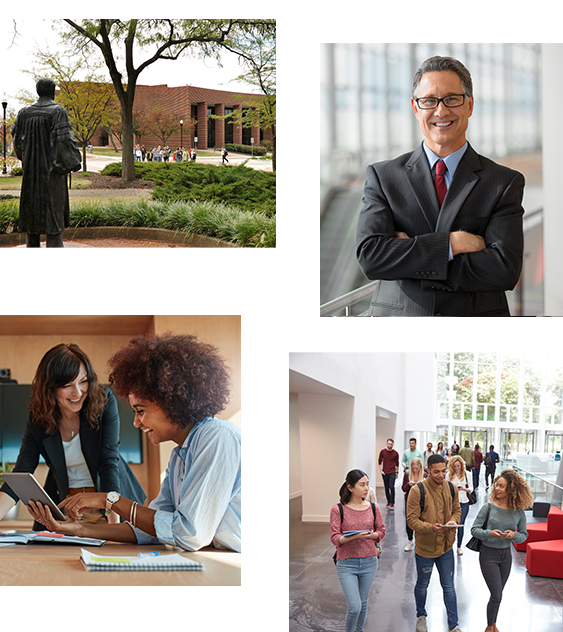 Capital Strategy
Core Education PBC works with our partners to create a viable business model for the future that outlines key operating ratios and recommended reserves. We align this work with strategic growth building blocks, margin growth, operational execution timelines, and implementation services that we perform with you as your partner. We also work closely with our partners to help unlock the balance sheet for strategic investments.


Technology
Core Education PBC meets our partners where they are to stabilize and then modernize the digital backbone of campus, revenue, and enterprise technology. Our deep pool of resources allows us to actively manage IT departments through partial or full managed services.




Academic Services
Core Education PBC curates a library of market-ready, online workforce development certificates and degree courses that are private-labeled for deployment by our partners. We provide faculty-sharing, prior learning assessments, input on course development and design, and forward-looking industry-aligned programmatic research.


Revenue Growth and Diversification
Alongside our institutional partners, Core assists in actively managing campus, online, and workforce enrollment programs. Core runs an active contact center and robust CRM to nurture leads and drive on-campus, online, and workforce development yield for our partners.



Operating Effectiveness
Core works with our institutional partners to eliminate internal barriers to success. These may include out-of-market operating policies, rhythms, and workflows. The Core teams works side-by-side with our institutional partners to execute on ambitious goals.




Venture Philanthrophy
Core enhances existing institutional development work with our partners by creating business cases to raise funds for our partners' most strategic initiatives. We provide contact and relationship-building strategies for cultivating support from both individual and institutional donors. We also provide treasury services, real estate, and endowment management support to alleviate the pressures our partners are facing in the current environment.


"Let us think of education as the means of developing our greatest abilities, because in each of us there is a private hope and dream, which fulfilled, can be translated into benefit for everyone and greater strength for our nation."
- President John F. Kennedy